Without writing with too much bias, Magaluf is definitely the number one spot for stag do's in the whole of Europe! Lets cover some of the reasons why Magaluf is the best place for a stag do!
It's no secret that Mallorca boast one of the best climates in Europe. With its scorching sun with little to no chance of rain especially between April – September. 
Enjoy the white sandy beaches of Magaluf where there is plenty going on. Relax on the beach and swim in the clear waters or if youre feeling adventurous try one of the many watersports available. Alternatively spend the day at one of the many beach clubs; wether you want to relax or start the party early, theres something for everyone. This is another reason why Magaluf is the best place for a stag do.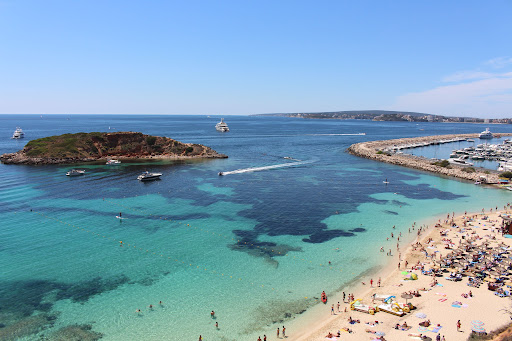 The Strip is where you're going to be spending a lot of time whole you're here in Magaluf. Whether you want a some karaoke, watch a live band or just chill at a beach club, there's something for everybody. You'll find your favourite bars in no time at all, and find you never want to leave!
The main strip itself is about 450 meters with an endless sea of bars and clubs which will leave you spoilt for choice!  There are also many more locations around the area with bars and clubs, and of course the famous BCM Superclub. 
If food is your thing then you'll be completely spoiled for choice! There are countless different restaurants from cheap eats to elegant dining, with a wide variety of cuisines. Check out our article here on the 10 best restaurants in Magaluf & Palma Nova if you want to know more.
Snorkelling, Jet Ski's, Waterparks, Escape Rooms, Go Karting, Quad Riding… we can go on! there are so many daytime and nigh time activities to do if you don't fancy drinking all day everyday. Just ask us and we can give you a rundown on what we personally think are the best.